Executive Committee
President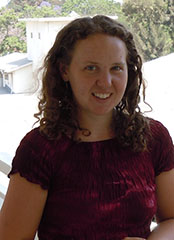 Elise Simons, Zambia 2010-2013, President (president@barpcv.org)
Elise served as an Agriculture and Environment Volunteer in Zambia. She taught agroforestry and organic gardening to farmers in her village in order to promote better health and nutrition as well as environmental sustainability. She also took on secondary projects in appropriate technology innovation training and HIV/AIDS prevention education. Elise extended for a third year as PCVL, leading workshops and providing volunteer support. Upon returning to Boston, Elise earned her Master's degree in Urban and Environmental Policy and Planning from Tufts University and currently works as an outreach coordinator with the US Environmental Protection Agency. Elise joined the board as Communications Chair in 2015.
Vice President & Community Service Chair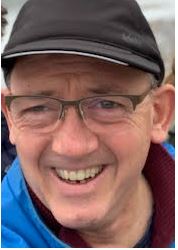 Brian McBride, Malaysia 1981-1983, Community Service Chair (service@barpcv.org) & Vice President (vp@barpcv.org)
Brian served from 1981 to 1983 as a teacher in the Borneo region of Malaysia. He taught general science to high school juniors and seniors in Malay and helped upgrade the laboratory. He was  also involved in local charity work. He has  returned regularly to his old village and is still involved with school and village projects. Married with a teenage son, he works in the marketing department of a Waltham based  laboratory equipment company. 
Treasurer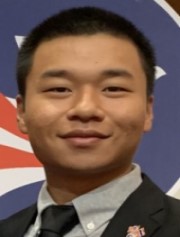 Haotian Liyou , Thailand 2019-2020,  Treasurer (treasurer@barpcv.org)
Haotian served as a Youth in Development volunteer in Thailand from 2019 to 2020. He worked with the local municipality and schools to create engaging and educational experiences that foster growth and empower young people to become agents of change in their communities. Through summer camps, sport clubs, and interactive learning, he helped young people develop important skills such as leadership, teamwork, and problem-solving. As a member of the Asian American affinity group, Haotian has the opportunity to connect with others who understand the unique perspective of being a minority American. Haotian is proud to be a part of the Peace Corps and excited to join the BARPCV community.
Secretary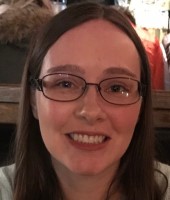 Erin Meade, China 2015-2017, Secretary (secretary@barpcv.org)
Erin served as an Education volunteer at Southwest University in Chongqing, China. For her primary project, she taught speaking, writing, and pronunciation classes to freshman and sophomore students. She was responsible for all aspects of planning, developing, and implementing courses. For her secondary project, Erin took the lead role in organizing a Write On! Competition at her university. Prior to Peace Corps, she volunteered with AmeriCorps and taught English in Japan with the JET Program. Erin moved to Boston after her Peace Corps service and is currently working for the federal government. Erin is excited to join the BARPCV Board.
Program Chairs
Social Media Chair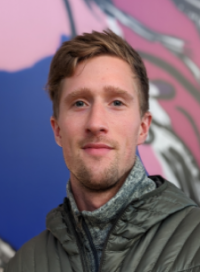 Abe Kielar, Panamá 2016-2017, Social Media Chair (Social@barpcv.org) 
Abe served as a sustainable agriculture volunteer in the Coclé province of central Panamá, primarily working with small scale coffee growers to combat invasive species, increase crop yield, and expand their farms through cost-effective locally available approaches. On the side he co-directed the nonprofit Ultimate Without Borders, organizing youth events to teach leadership and life skills through the lens of a new sport. Originally from Wisconsin, Abe moved to Boston upon returning stateside where he has worked in federal government, private sector energy efficiency, and most recently molecular biology research. In his free time you can find him rock climbing, exploring the outdoors, and playing ultimate frisbee. He aims to facilitate connections within the Boston RPCV community through social media outreach.
Photos Chair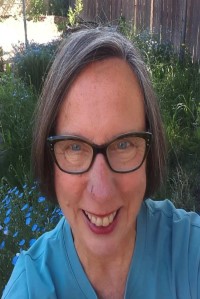 Phoebe Lansing-Lee, Botswana 2009-2011, Photos Chair (Photos@barpcv.org)
Phoebe served in Botswana from 2009 - 2011. She worked in a small village on the edge of the Kalahari with the administrative team that coordinated services provided by the  Regional Health Office. Her main goal was to support HIV programs but she also assisted the team to create a Quality Improvement program.  She retired from the Boise, ID VA Medical Center in 2009. Volunteering with the Peace Corps was her retirement dream. She recently moved to the Boston area to be near family. 
Community Grants Chair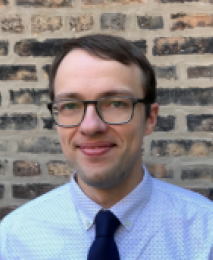 Matt Lange, Paraguay 2011-2013., Community Grants(grants@barpcv.org)
Matt served in Paraguay from 2011-2013. There he worked on projects related to education and rural health and sanitation. He also met his future wife (Liz) and dog (Swoop) while in Paraguay. He now works for the Federal Transit Administration, promoting public transit in rural areas of the United States. Outside of work, you can find him running along the Mystic River or playing cribbage.   
Events Chair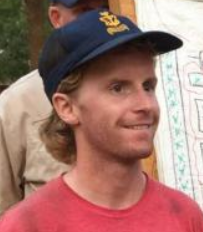 Andrew Mello, Burkina Faso 2015-2018, Events Chair (events@barpcv.org)
Andrew served in Burkina Faso.  "Peace Corps service was one of the most important and fulfilling experiences of my life, and I love my village of Gogo in the Zounweogo Province, Burkina. While in Gogo, I was the director of the village preschool (Bisongo), coached a young women's soccer team, organized and hosted 2 gender camps (one for men, one for women.) I trained incoming volunteers, organized and co-authored a volunteer guide on teaching preschool in Burkina, among other things."
He is from Rochester on the Massachusetts south coast. He went to Bishop Stang High and played soccer as well as lacrosse. He enrolled at Endicott College in Elementary Education program where he received his Masters in Special Education. With friends and family as Peace Corps volunteers/affiliates, he admired Peace Corps and decided to apply. He was assigned to West Africa, and he was chosen to be a preschool education volunteer from 2015-2107. 
Upon returning from service, he continued in the human services field and managed a variety of programs. He is now at Salem State University's MSW program, where he is training to become a therapist.
Webmaster Chair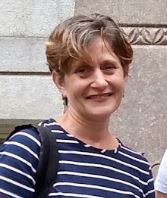 Johanna Meyer, Philippines 1995-1997, Webmaster Chair (webmaster@barpcv.org)
Johanna served as an Integrated Protected Areas Volunteer in Banaue, Ifugao. Working with the community, she supported the development of environmentally sustainable businesses and relief efforts to rebuild after landslides. She received a B.A. in Economics from Oberlin College and a Dual M.A./M.S. In Environmental Policy & Planning and Environmental Engineering from Tufts University.  Johanna has experience in information system modeling with applications in watersheds, hazards, electric, and enterprise models.  When not on the trail with her dog, she envisions planting paradise and taking out the parking lot.  She is currently the Co-Chair of the Arlington Reservoir Committee.
Sports and Recreation Chair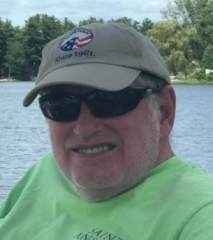 John Moriarty, Ecuador 1989-1991, Sports and Recreation Chair (sports@barpcv.org)
John served as a Peace Corps Volunteer in Cuenca Ecuador from 1989-1991. He was a Special Educator who worked with cerebral palsy and special needs bilingual students. He taught them various learning and social skills. He also taught the teaching staff classroom management skills. He created and developed a successful Pre-Vocational Program where the students made a variety of arts and crafts to sell. In addition to making arts and crafts, the students made bread. After finishing his Peace Corps commitment, John returned to Massachusetts to continue his Special Education career as a teacher and Principal/Director. He retired in May 2020. He continues to do volunteer work in his community and for his church. He recently joined the BARPCV board as the sports chair.